SARS-CoV-2: dental professions top the list of most exposed jobs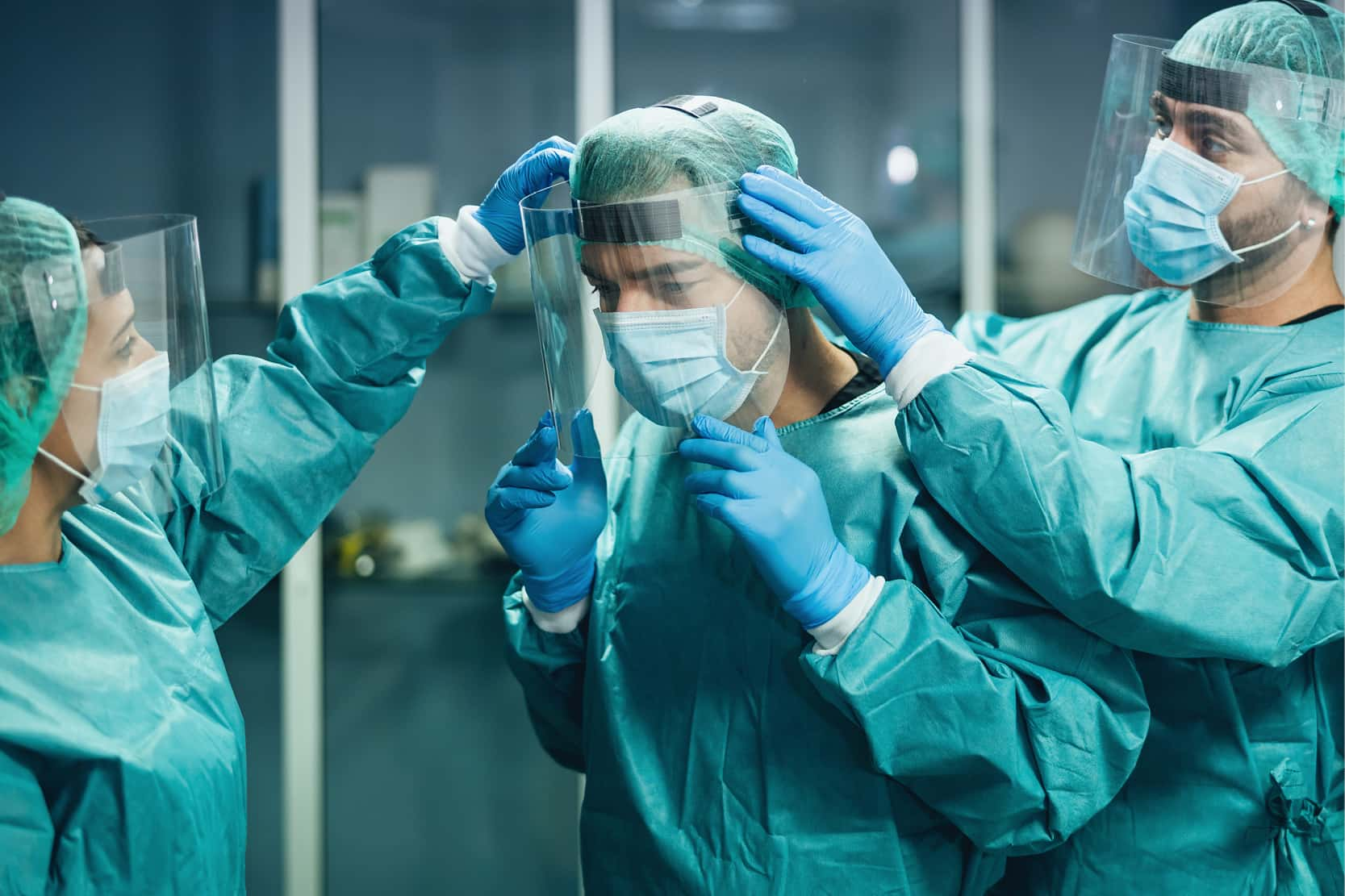 The COVID-19 pandemic has had a serious impact on all professions, but the risks faced daily by certain workers are particularly high.
Front line professionals, in other words healthcare operators and operators in basic necessity supply chains, have been exposed to a high risk of infection by SARS-CoV-2 while working to ensure that our communities can continue functioning normally.[1]
According to one study based on data from UK Biobank, out of a sample of over 120,000 workers between the ages of 49 and 64, essential service professionals (29.3% of whom are healthcare workers) were exposed to a risk of contracting serious COVID-19 over seven times higher than non-essential workers.[2]
Jobs most at risk of Covid: what the statistics tell us
The National Statistics Office tells us that some 5,330 deaths were caused by COVID-19 among persons of working age, i.e. between 20 and 64.
The workers with the highest COVID-19 mortality rates included healthcare and social workers, security guards, public transport drivers (bus, coach and taxi), construction workers, cleaning operatives and retail sales assistants.[3] Healthcare and social service operators face the highest level of risk since they provide essential care to COVID-19 patients and are therefore exposed to close contact with the virus for extended periods.[4]
In addition to physical health risks, the Institute for Public Policy Research states that 50% of 996 UK healthcare operators complained of deteriorating psychological wellbeing as a result of the pandemic.[5]
Healthcare operators were particularly exposed to mental health problems due to the high levels of psychological and physical stress caused by overwork and due also to constant and direct exposure to distressing events, with specific reference to the high levels of morbidity and mortality caused by the disease, especially in the early stages of the pandemic.
The risk for hygienists and other dental professions
According to an article published in The New York Times, dental hygienists are the profession most at risk of infection (with a risk rating of 100).
Other dental professionals too are exposed to a risk of infection by SARS-CoV-2 similar to that of hygienists, including oral and maxillofacial surgeons (risk ratings of 99 and 99 respectively), dental assistants (96 and 99) and generic dentists (95 and 99).[6]
The impact of COVID on the clinical practices of dental hygienists
The February 2022 edition of The Journal of Dental Hygiene published a research carried out jointly between the American Dental Hygienist Association (ADHA) and the American Dental Association (ADA) into the impact of COVID-19 on employment, infection prevention and vaccine acceptance among dental hygienists. 
The results of this research update the findings of a previous longitudinal study carried out over a period of 12 months (from September 2020 to August 2021) covering a group of 6,976 dental hygienists in the Unites States, Porto Rico and the Virgin Islands.
The research demonstrated the profound impact that COVID-19 had on the clinical practices of dental hygienists, and the importance of preventive measures, and confirmed the need to adhere to strict guidelines in order to control infection and to wear suitable PPE to maximise safety in the workplace.
Cameron G. Estrich, MPH, Ph.D., a healthcare research analyst with the ADA Science & Research Institute states: "We are pleased to observe that there has been a low level of infection among dental hygienists along with a high level of vaccination. This demonstrates the profession's ability to attenuate risk while continuing to provide essential care."
A readier availability of vaccines, along with an increased supply of personal protection equipment (PPE), should further enhance the ability of dental teams to implement infection prevention measures and therefore reduce the risk of COVID-19 transmission.[7] 
---
Bibliography
[1] https://www.weforum.org/agenda/2020/04/occupations-highest-covid19-risk/
[2] https://oem.bmj.com/content/78/5/307
[3] https://post.parliament.uk/covid-19-and-occupational-risk/
[4] https://www.gov.uk/government/collections/coronavirus-covid-19-personal-protective-equipment-ppe
[5] https://www.ippr.org/news-and-media/press-releases/covid-19-one-in-five-healthcare-workers-could-quit-after-pandemic-unless-urgent-government-action-is-taken-ippr-warns
[6] https://www.nytimes.com/interactive/2020/03/15/business/economy/coronavirus-worker-risk.html
[7] https://www.ada.org/about/press-releases/research-reveals-impact-of-covid-19-on-dental-hygienists
---
Do you want more information on Zhermack Dental products and solutions?
Contact us
---