Infection control in clinics and laboratories: correct device disinfection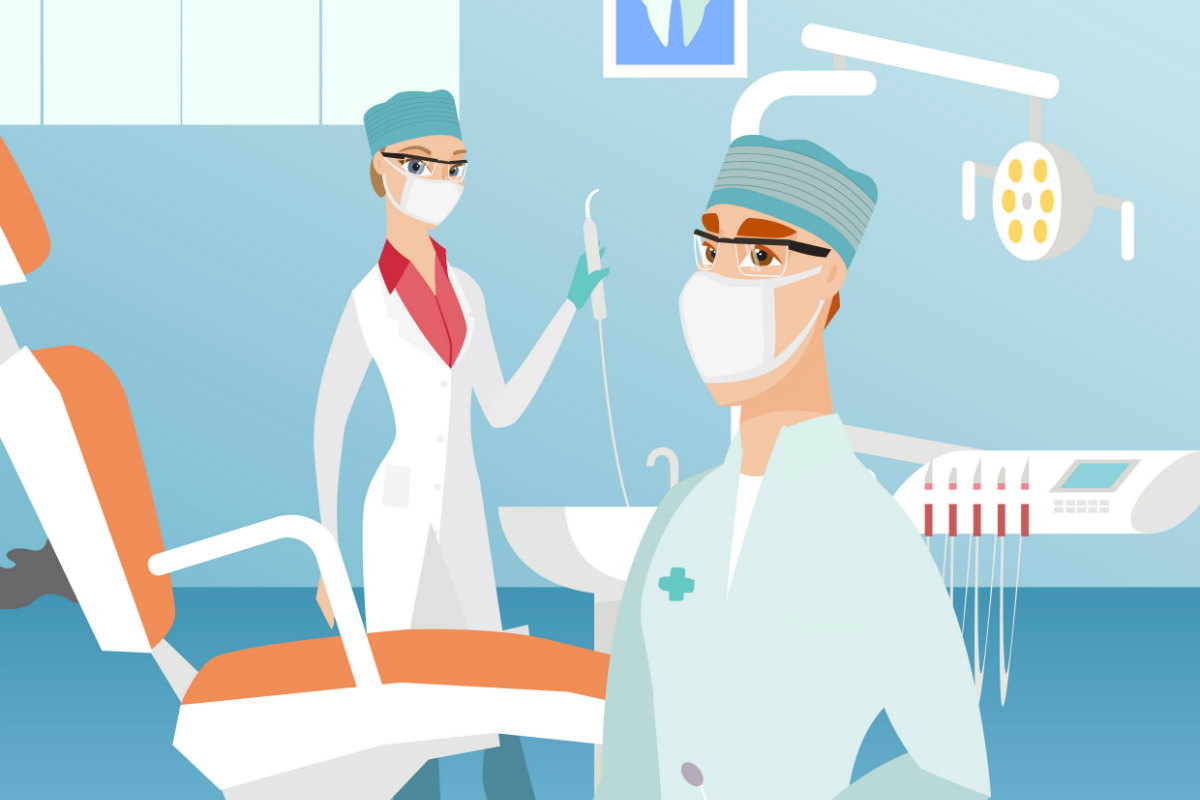 Just like the dental surgery, the dental laboratory is a place in which it is essential to follow the procedures for correct disinfection and sterilisation of surfaces, devices and instruments.
The aim is to reduce considerably the risk of transmitting pathogen micro-organisms to healthcare operators, patients, visitors and to objects themselves. Putting into practice correct and strict procedures for disinfection and sterilisation constitutes a clinical excellence on a par with the quality of care delivered in the manufactured product and/or prosthodontic/orthodontic device.
Recent and numerous studies have shown that surfaces, worktops, devices and/or dental impressions are important means of transmission of diseases or infections.
Decontamination and the correct disinfection of all devices that contain biological material, whether incoming or outgoing from the dental surgery are of crucial importance.
Below is a guide that highlights all the fundamental steps for the correct hygiene protocol for devices/impressions on the part of both the dental surgery staff and the dental lab professional.
Protocol for decontamination of dental impressions and prosthodontic devices in a dental surgery
Decontaminate the patient's oral cavity using disinfectant agents and make sure that there is no blood on oral surfaces;
Insert the sterile impression tray with the impression material which will help record the patient's condition;
Once the impression has been taken, rinse the impression thoroughly to remove any residue and traces of saliva. Next, remove any excess water;
Disinfect the impression using a disinfectant specifically for impression material, dipping the impression in the solution or spraying it directly if using a spray disinfectant. Follow the chosen disinfectant manufacturer's instructions for contact time;
Where envisaged by the disinfectant, after disinfection rinse thoroughly under running water (usually spray disinfectants for impressions do not envisage rinsing after disinfection). Lastly, insert the impressions in a transparent bag suitable for transporting the device.
Protocol for the decontamination of the dental laboratory staff
Before casting the impression or working on devices that have been in a patient's mouth, wash your hands thoroughly, disinfect the laboratory worktops and make sure the device was previously disinfected by the surgery (if in doubt proceed with disinfection);
After working on the device or prosthodontic product, it needs to be disinfected and inserted in a new bag suitable for its transportation.
It is good practice for the dental surgery and the dental laboratory jointly to agree on scrupulous procedures for the disinfection and sterilisation of manufactured products and/or prosthodontic and orthodontic devices.
We therefore recommend you buy the same line of disinfectant products to implement the correct protocol, in perfect antiseptic consistency among cooperating facilities.
---
Article by Stefania Barbieri
---
Do you want more information on Zhermack Dental products and solutions?
Contact us
---