Silicones for bite registration or simple wax?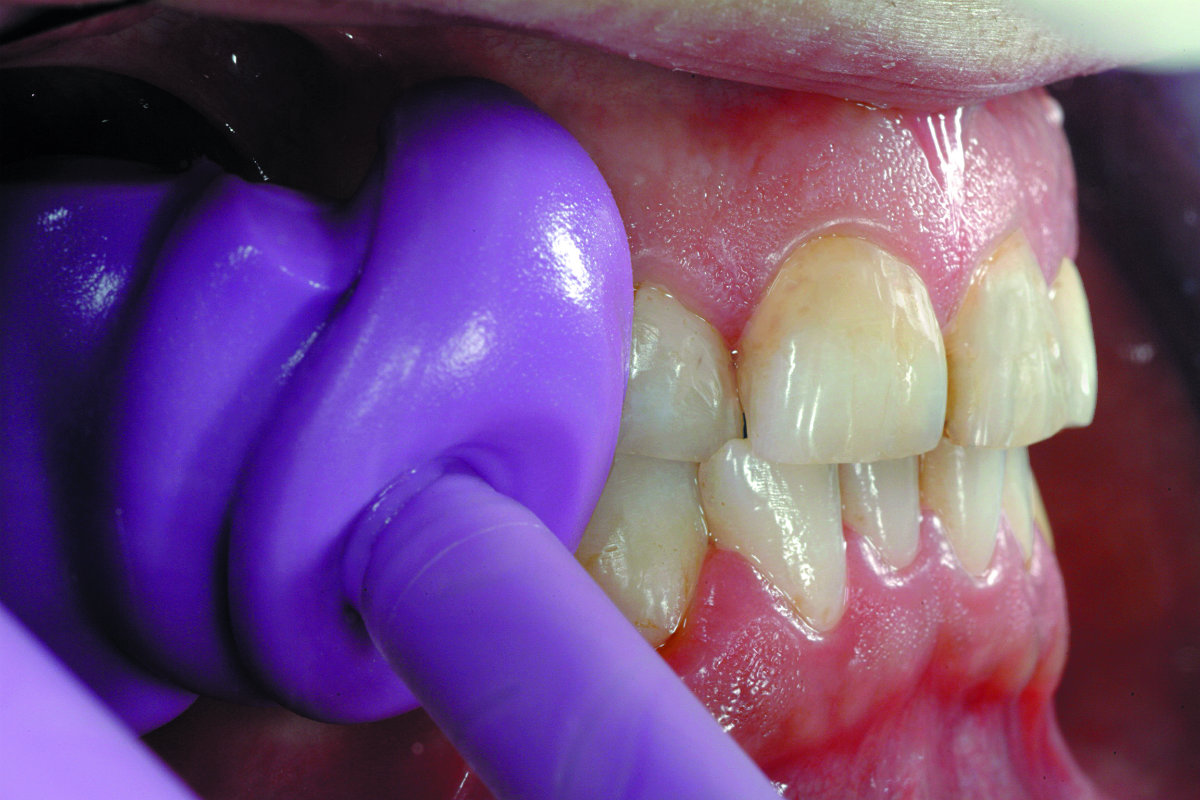 Bite registration is a rapid step and, consequently, in some ways "underestimated" by clinical workers, but it takes on tremendous importance in a laboratory, since it makes it possible to mount the models in the articulator.
Beyond simple vax limits
To date, wax continue to be widely used in this procedure, mainly because it is cheap and easy to handle: it is heated, formed and positioned in the oral cavity. However, this pliability may on the other hand constitute a negative factor in terms of dimensional stability.
The longer the time lapse between creation and use, the greater the risk of exposing the bite registration to sudden temperature changes capable of damaging it irreparably or, worse, of altering it in an unrecognisable manner. In this second case, the mounting would provide misleading instructions. Naturally, it is always recommended to cast and mount models quickly, but this may not always be possible for various reasons.
When a bite registration is made, several factors need to be taken into account, which could lead to inaccuracies. These can be grouped into three main types:
environmental characteristics of the stomatognathic system
intrinsic characteristics of the material
handling the latter
The latter two have been taken into consideration previously and are the only one on which action can be taken.
The clinical advantages of silicones for occlusal registration
More recently, elastomer-based products have been launched on the market, which are specifically designed for bite registration. These are addition silicones (polyvinylsiloxane VPS), which are chemically similar to impression silicones, with modifications to the plasticising and catalysing components, in other words those on which the flexibility and workability of the polymer depend.
These modifications have also provided greater versatility of use, with the possibility of ranging from fixed prostheses to removable ones, orthodontics, gnathology, leading to the development of specifically dedicated products.
Let's consider the ideal characteristics that this type of material should ensure. They should guarantee rigidity and volumetric stability once set, also to make them easier to remove from the mouth. On the contrary, they should be really soft before setting – but this should not limit their easy handling – so as to allow the patient to find the desired bite easily, without any particular adjustments once it is positioned on the arch.
Generally, optimal compatibility with tissues is required. Last but not least, an important aspect also in regard to what has been stated previously: it is particularly useful for the result to be easy to verify. Add to this aspects which relate more widely to the operating workflow. For instance, those who work with modern CAD/CAM solutions need products to be compatible with all the main intra-oral scanners.
---
Do you want more information on Zhermack Dental products and solutions?
Contact us
---