Why use a custom impression tray for prostheses rather than a standard model?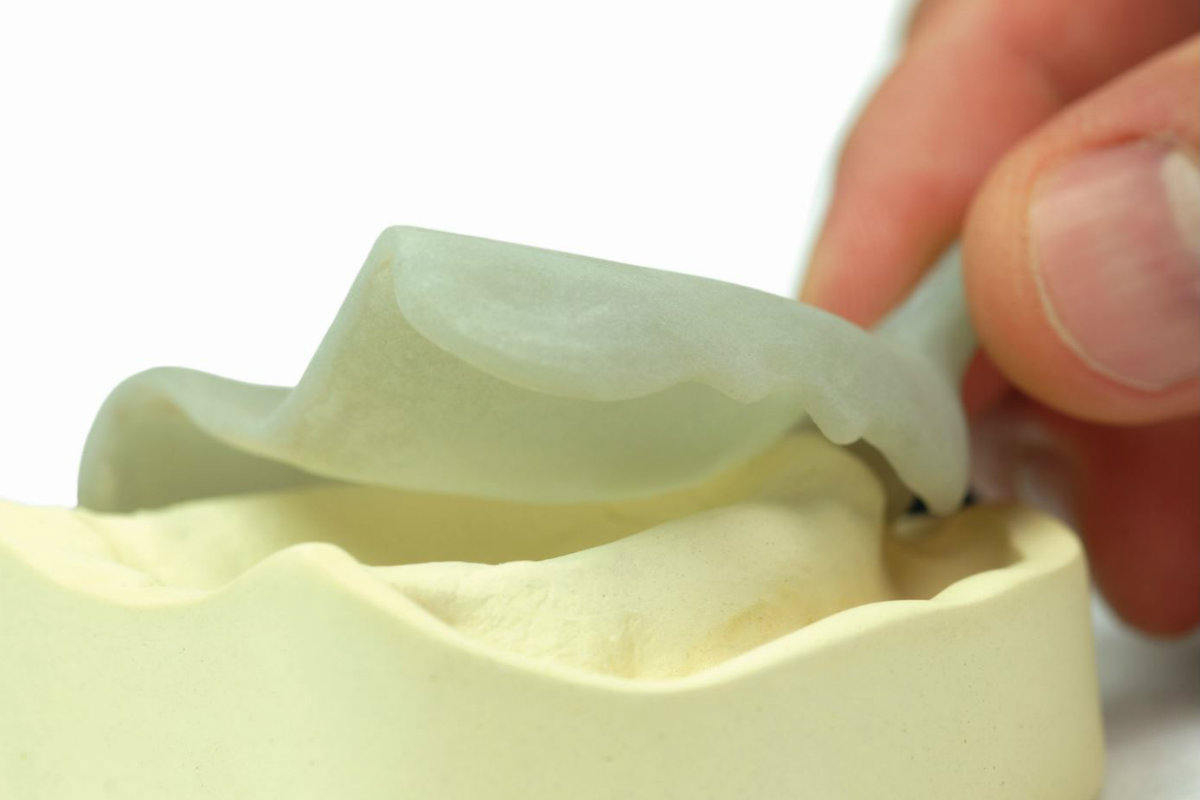 The impression tray is the starting point for any type of indirect rehabilitation, whether a mobile prosthesis, or a prosthesis on implant.
The first step in choosing the correct impression tray is determining whether the procedure requires a standard or custom tray.
The standard devices on the market are available in solid or perforated metal or in resin. The latter are disposable and do not allow a high degree of precision due to their lack of rigidity, however they have the advantage of allowing the removal of parts of the tray in certain situations, such as allowing the passage of long transfers for impressions on implants.
One area where customisation is particularly useful in dentistry is the use of custom impression trays, also made from resin, but created using an initial impression of the patient's mouth, resulting in a more accurate reproduction of the various surfaces in the oral cavity.
Use of a custom tray is fundamental for a quality impression.
Custom impression trays for total prostheses
Complete dentures are another application where custom impression trays truly come into their own. In this case the tray must be incredibly precise, and is made from an accurate initial impression in alginate.
The device is made from photopolymerisable resin, taking the areas where compression should be avoided during the impression process into account, namely:
the soft tissues which may be altered by the pressure of the tray;
the areas of muscle activity which might dislodge the prosthesis;
the points where the passage of nerves or blood vessels could cause pain on pressure, or which could be damaged by the future prosthesis.
A close collaboration between the clinician and the dental technician is vital. When using the functional impression technique, once the initial alginate impression has been obtained, the dentist should mark the functional areas to be rejected or excluded.
With this technique, the dentist should increase the retention of the impression tray to the soft tissues when taking the impression from the patient, achieved using thermoplastic pastes designed to obtain a good marginal seal.
Holes can be made to increase the retention of the impression material to the tray, the size of which is dependent on the material used – smaller for a polysulfide, larger for an alginate.
Using a custom tray means creating an article which is tailor-made to the anatomy of the patient, resulting in a more precise impression, increased patient comfort, and less wastage of material.
The ability to customise the impression tray according to patient anatomy allows the dentist to take a more precise impression, reducing the risk of material deformation and compression of the soft tissues.
All of this results in a better-quality impression, an indispensable prerequisite for creating a prosthesis which meets the needs and characteristics of each individual patient.
---
Do you want more information on Zhermack Dental products and solutions?
Contact us
---