Veneers and duplication silicones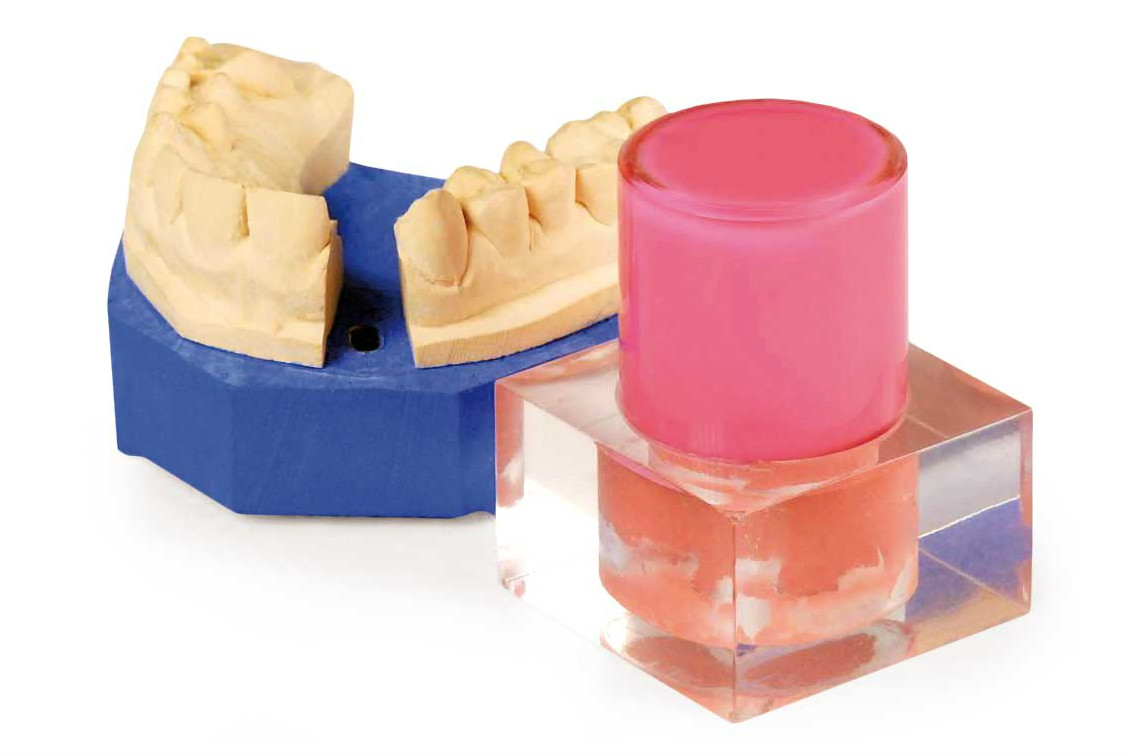 In recent years, aesthetic rehabilitation of the front sector using veneers has experienced extensive development, both in terms of materials – ceramics and composite resins and applications of adhesive technique to cementing procedures – as well as in terms of operating protocols, for instance with the onset of minimally invasive methods, as well as purely adhesive no-prep methods.
This short article analyses certain laboratory methods relating to the creation of veneer restorations, with a particular focus on the model duplication phase. In a previous article, the use of addition silicones had been recommended for duplication, as part of more complex processing or, in any case, processing requiring greater precision. For instance, refer to procedures which envisage the creation of removable abutments.
The technique referred to as the "Carrot Model" (or "Geller Model") in fact requires the creation of removable abutments and it has been efficiently described also in reference to modern working methods, as the above-mentioned no-prep veneers.
According to some Authors, a modified Geller technique would constitute a step forward with respect to the "soft tissue cast", which makes it possible to use the master directly, but which would be rather unsuitable for aesthetic cases (front full-crown restorations or veneers). Indeed, a working model is necessary whereby the abutments accurately reproduce the position, dental surfaces, preparation margins and soft tissues.
Below is a summary of the procedure as it is described by McLaren and Chang.
This workflow in fact entails separating the individual elements, meaning it requires the duplication of the master model. Alternatively, a second casting of the precision impression could be carried out, which could however undergo tears at the marginal areas, where the thickness of the elastomer is especially reduced.
As mentioned above, the abutments are cut leaving a suitable separation angle. In the specific case of veneers, it is inadvisable not to remove the lingual soft tissues, as this would jeopardise the stability of the abutment.
At this stage, a duplication of individual abutments is required: these are therefore housed in a dedicated ring-shaped container, in which a duplication polyvinylsiloxane with a low viscosity is poured, inside which various castings of refractory materials are carried out. The duplicate abutments are at this stage rehoused inside the precision impression.
Before proceeding with the veneering, a layer of wax is applied to the abutments (prepared), which undergo further duplication, using the same method just described, in refractory material.
The refractory material duplicates, prepared for veneering, are introduced back into the model: the process at this point is similar to that of a conventional veneer.
---
Do you want more information on Zhermack Dental products and solutions?
Contact us
---