Lingual orthodontics: materials and clinical procedures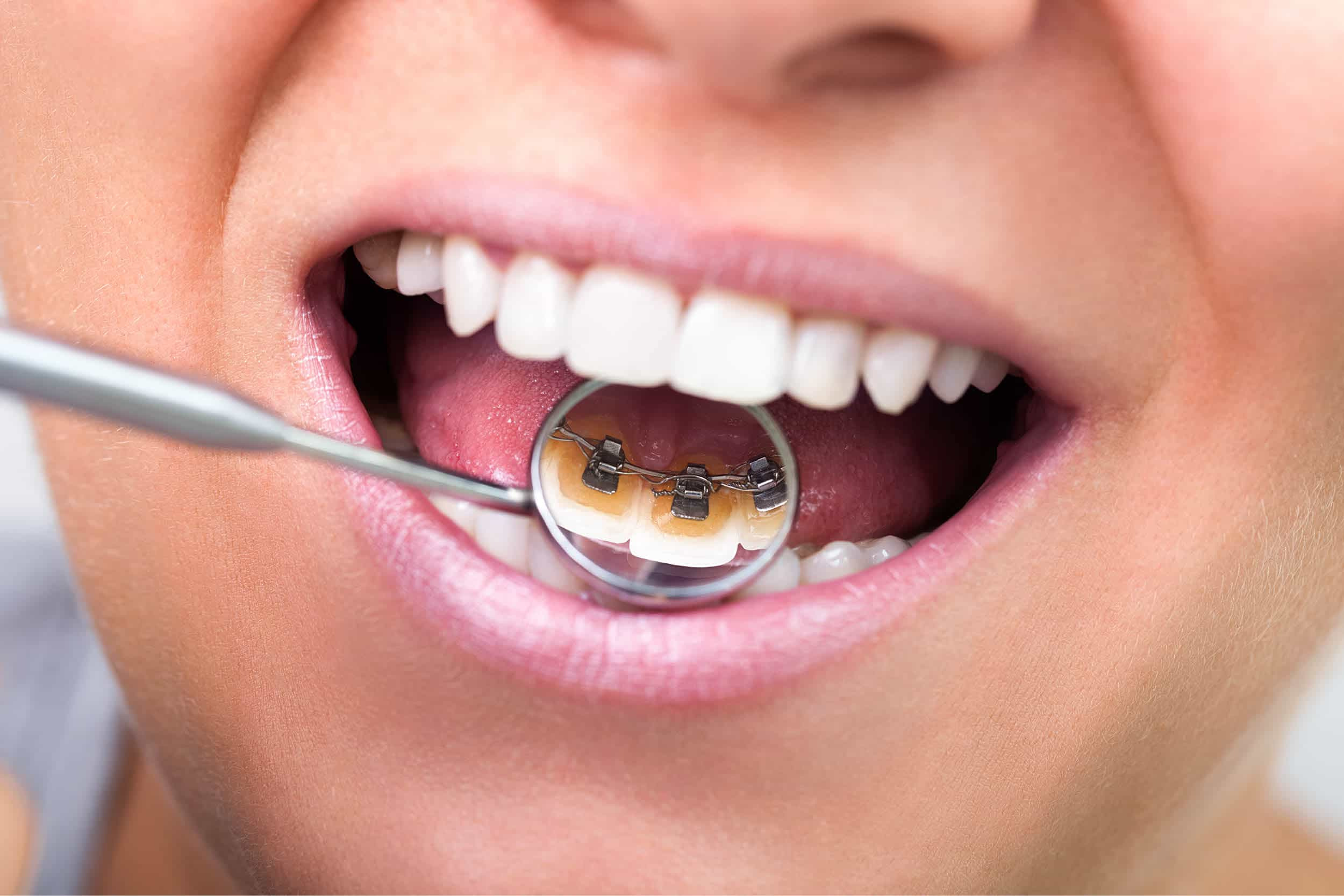 Lingual orthodontics is one of the possible orthodontic practices that can be used to approach, treat and correct a malocclusion.
It is a variant of classic vestibular multibracket fixed orthodontics, in which the brackets, archwires, ligatures and all of the auxiliary devices are primarily managed on the lingual side of the teeth, i.e. on the inside rather than on the outside. (1)
The "rebirth" of lingual orthodontics
Modern lingual orthodontics was invented in the late 1970s in Japan (2,3) and had an fluctuating development, consisting in phases in which it was popular and others in which it was almost completely abandoned. (4)
Indeed, in the 1980s, after an initial period of growth and euphoria, these systems were largely abandoned, because it became obvious that they did not afford the same clinical results as those ensured by the conventional vestibular technique. (4)
The reason for the original failure was that this revolutionary lingual clinical approach was not supported by an equally revolutionary technological approach. The lingual surface of the teeth is substantially different to the vestibular surface, which calls for the design of application-specific solutions.
It was not until brackets were designed specifically for the lingual surface that there was an improvement in and a "rebirth" of the technique. (4)
On-going clinical and technical evolution has made this approach increasingly predictable, effective and efficient, to the point that it is now considered on a par with other techniques (5).
The approaches of fixed lingual orthodontics
There are currently two approaches for fixed lingual orthodontics: customised and non-customised systems.
Let's take a closer look at them.
Non-customised systems
As regards non-customised systems, i.e. those that are identical for all patients, the market offers self-ligating brackets, brackets with clips, vertical auxiliary attachment slots, occlusal or lingual engagement systems, and pre-adjusted (straight-wire) or edgewise appliances, of any size and shape. (6)
The best-known types of non-customised lingual brackets most notably include those designed by Dr. Giuseppe Scuzzo and Dr. Kyoto Takemoto. (7)
The STb bracket
This bracket, known as the STb, offers several advantages.
It is very small and was developed to facilitate the use of low-friction light forces;
its compact design also makes it more comfortable and easier to keep clean;
the increased interbracket distance that this system affords improves biomechanical efficiency. (7)
Indeed, one of the greatest problems of lingual orthodontics, has always been the limited interbracket distance, which implies that the arch is unable to express the proper force, and therefore makes it very difficult to resolve certain types of crowding. (8)
It was precisely the dramatic reduction in the mediodistal diameter of the bracket that allowed significant improvements in the biomechanics of this type of treatment.
The archwires to be used, on the other hand, are preformed and have a conspicuous offset in the canine/premolar area, so that the arch form can be worked appropriately. (4)
Customised systems
The second type of lingual orthodontic system is the customised system.
As technology evolved, it became possible, thanks to the innovation brought about by Dr. Dirk Wiechmann, to process brackets developed using CAD/CAM technologies, based precisely on the lingual surface of each tooth: the Incognito system. (9)
The Incognito system
This system made it possible, for the first time, to adopt a fully-customised approach, able to prevent fitting problems between the base of the bracket and the lingual surface. This fully-customised approach also led to the creation of personalised arches able to better control the movement of the teeth. (10)
The Incognito system acted as a trailblazer for various completely made-to-measure lingual orthodontic systems that are therefore based on the actual lingual surface of the teeth and on the different arch forms.
Indirect banding techniques, which allow precise and rapid bracket positioning, are to be preferred for both customised and non-customised systems. (11,12)
Pros and cons of the lingual technique
Like all orthodontic techniques, lingual orthodontics has its pros and cons. (13)
Advantages
The advantages of this technique are that it:
is preferred by adult patients;
has a high aesthetic value;
does not damage the vestibular enamel;
affords highly effective retraction movements;
allows easier visualisation of the position of the individual teeth;
favours easier peridontal tissue control.
Disadvantages
The disadvantages, on the other hand are:
The indirect approach hinders precise bracket positioning;
the occlusal interferences result in frequent detachments;
it can cause speech problems;
small tears can form on the tongue;
it can cause gingivitis due to plaque build-up;
longer chair times due to the difficulty of inserting and ligating the archwire.
An alternative to vestibular systems
In short, lingual orthodontics is a valid aesthetic alternative to conventional vestibular orthodontic systems.
As with all techniques, it has its pros and cons, which must be understood by both the dentist and the patient when considering the various treatment plan options.
---
References
Proffit, W. R., Fields Jr, H. W., & Sarver, D. M. (2006). Contemporary orthodontics. Elsevier Health Sciences.
Fujita K. New orthodontic treatment with lingual bracket and mushroom archwire appliance. Am J Orthod 1979; 76(6):657–75.
Fujita K. Multilingual bracket and mushroom arch wire technique. A clinical report. Am J Orthod 1982; 82(2):120–40.
Creekmore, T. (1989). Lingual orthodontics—its renaissance. American Journal of Orthodontics and Dentofacial Orthopedics, 96(2), 120-137.
Behnaz, M., Farahnaki, A., Rahimipour, K., Mousavi, R., & Davoodi, N. S. (2019). Lingual Orthodontic Treatment: Efficacy and Complications. Journal of Advanced Oral Research, 10(2), 65-74.
Chatoo, A. (2013). A view from behind: a history of lingual orthodontics. Journal of orthodontics, 40(sup1), s2-s7.
Takemoto, K., Scuzzo, G., Lombardo, L. U., & Takemoto, Y. U. (2009). Lingual straight wire method. International orthodontics, 7(4), 335-353.
Khosravi, R. (2018, September). Biomechanics in lingual orthodontics: What the future holds. In Seminars in Orthodontics (Vol. 24, No. 3, pp. 363-371). WB Saunders.
Buckley, J. (2012). Lingual orthodontics: an illustrated review with the incognito fully customised appliance. J Ir Dent Assoc, 58(3), 149-155.
Wiechmann D, Rummel V, Thalheim A, Simon VS, Wiechmann L. Customized bracket and archwires for lingual orthodontic treatment. Am J Orthod Dentofacial Orthop 2003; 124: 593–99.
Aksakalli, S., & Demir, A. (2012). Indirect bonding: A literature review. European Journal of General Dentistry, 1(01), 6-9.
Hiro, T., Iglesia, F. D., & Andreu, P. (2008). Indirect bonding technique in lingual orthodontics: the HIRO system. Prog orthod, 9(2), 34-45.
Shetty, V., Shetty, S. V., Sarje, S., Tandon, R., & Singh, K. (2020). Lingual orthodontics-A review. Ind J Orthod Dentofac Res, 6(2), 44-50.
---
Do you want more information on Zhermack Dental products and solutions?
Contact us
---