Fixed prostheses with composites and Elite Transparent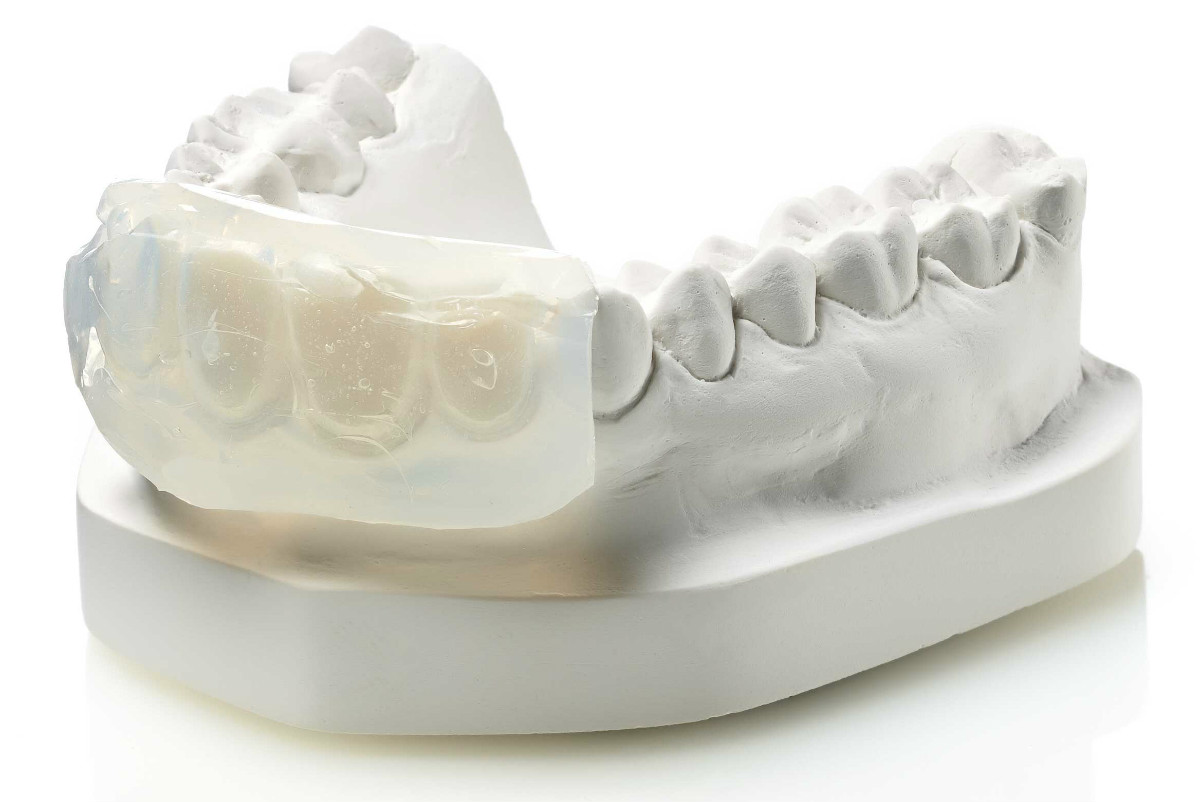 The change in the concept of health has led to a growing focus also on aesthetics on behalf of patients, who are increasingly including this aspect in the assessment of their overall physical and mental wellbeing.
Aesthetics have ample ground in today's society and at this historic time, where we are bombarded by direct messages pushing towards a specific type of "beauty", the current circumstances have done nothing but increase the amount of requests from patients seeking aesthetic treatment for their teeth.
For this reason, case planning is frequently addressed using digital systems, such as specific software dedicated to pre-viewing the result and the choice of treatment plan, which start with the acquisition of photographic images.
Based on these preliminary assessments, a diagnostic wax-up is created, followed by a mock-up that the patient can wear to decide whether to proceed with the therapy or not, before their teeth are actually touched.
There is however another step between the wax-up and the mock-up which can be achieved with extreme precision thanks to an addition silicone such as Elite Transparent.
After the impression has been taken and the model has been developed in type IV gypsum, the wax-up is created and transferred in the form of a transparent mask, which is the ideal mould to produce the mock-up.
Creating transparent masks for moulding light-curing resins
Elite transparent is the addition silicone designed to replicate the result of the wax-up in a dimensionally stable manner and transfer all the information into a product that the dentist can try out in the patient's mouth.
One of the most significant characteristics of this material is its superior degree of transparency along with its low viscosity, teamed with high final hardness of 72 Shore A.
The benefits to those who work with Elite transparent are countless; first of all, the working time is reduced and the moulding precision is guaranteed by the initial fluidity and high final hardness. At a temperature of 23°C the working time is 1'30" and setting occurs after 15'. The product can then carefully be removed and the subsequent steps can be carried out without the risk of any deformations.
When light strikes Elite Transparent, it makes complete light curing possible, making the composite resins – which are introduced into the mask – more reliable. What's more, when the light-curing materials set in the absence of oxygen, the dispersion layer is not created on the surface. All this makes for improved mechanics, chromatic stability and ease of polishing the prosthetic product.
---
---